RC Chop Shop Presents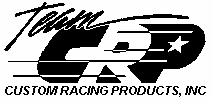 Team CRP's (Custom Racing Products, Inc.)
Bits of CRP info from Radio Control Car Action Magazine's 1989 Yearbook Issue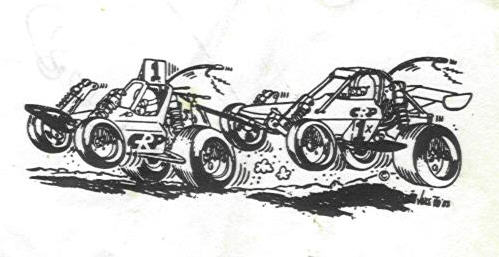 Bits of CRP info from Radio Control Car Action Magazine's 1989 Yearbook Issue
Brought to you by

RC Chop Shop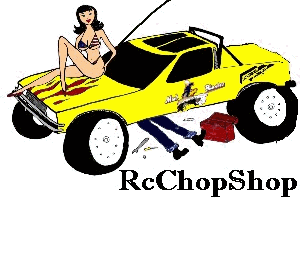 ®
"The cool place for all your 'HOT' parts!" ®
© 2003-2005 RcChopShop.com, Inc.
Click here to see: the Team CRP parts we are currently offering for sale or
Click here to see:our current ebay auctions
In this summer of '89 issue there was an article by Jeff Palmer called "Selecting Off-Road Tires"
In it Jeff states, "Front tires for 2WD cars provide traction for cornering, but they also provide drag in the straightaways. Racers are looking for the best comprimise: narrow tires that will corner well." ... "The CRP* Dynamite mini spikes (No. 4223) provide excellent traction on tracks with firm surfaces."
Also in this issue, there is an article called "Street Machines" by Rich Uravitch under the section: "Refurbishing Your Tired Iron -- Hot Rod Fever"
In this article, Rich puts some new life into an old thrashed Tamiya Hornet they "tried to destroy for the May '88 issue".
They did a nice job of turning it into a lean mean street machine. The shocks used for this project... "off-the-shelf coil-overs from CRP".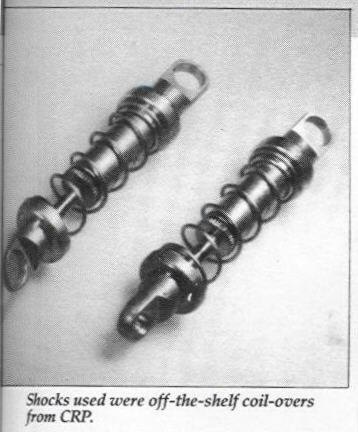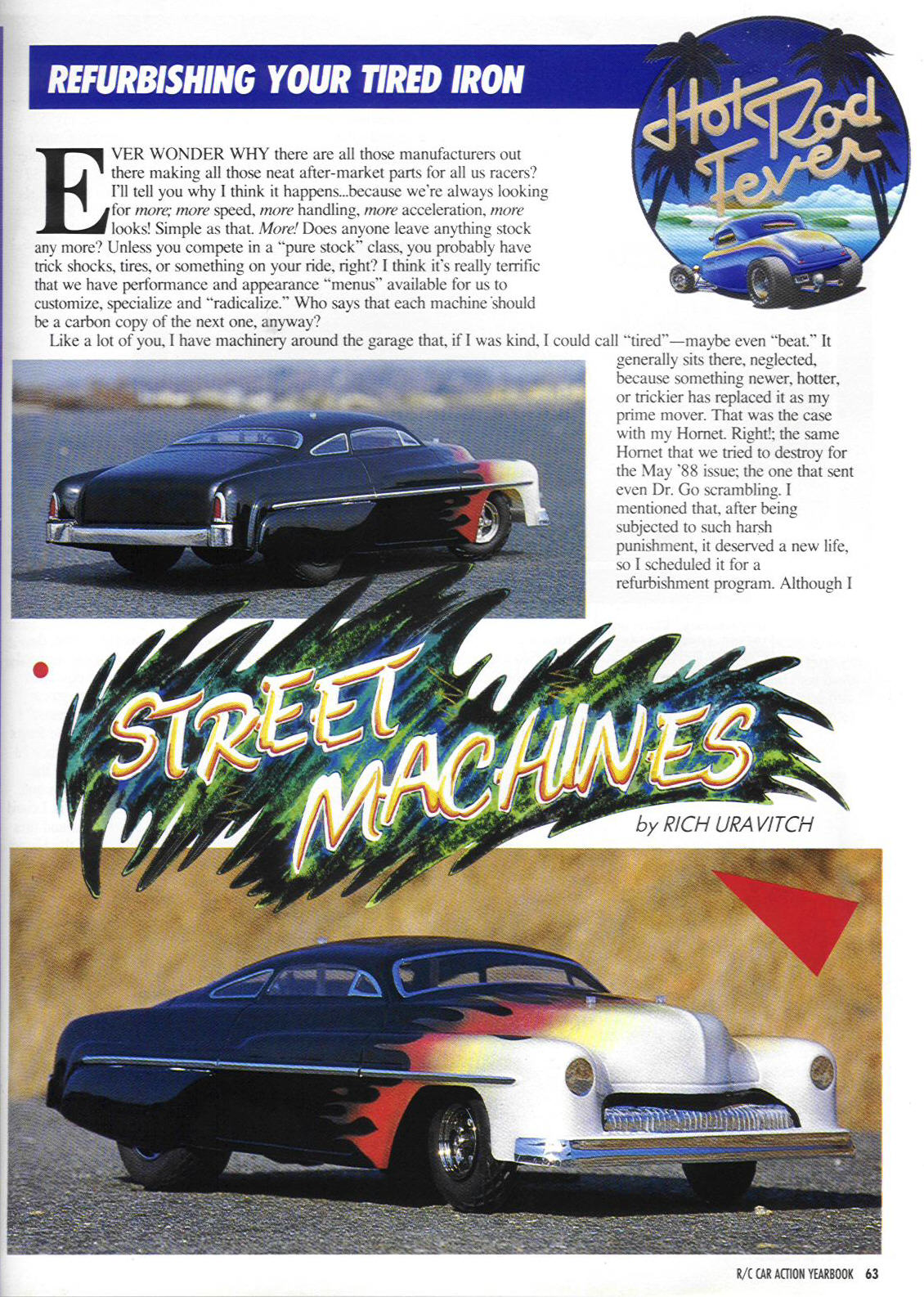 This is a before shot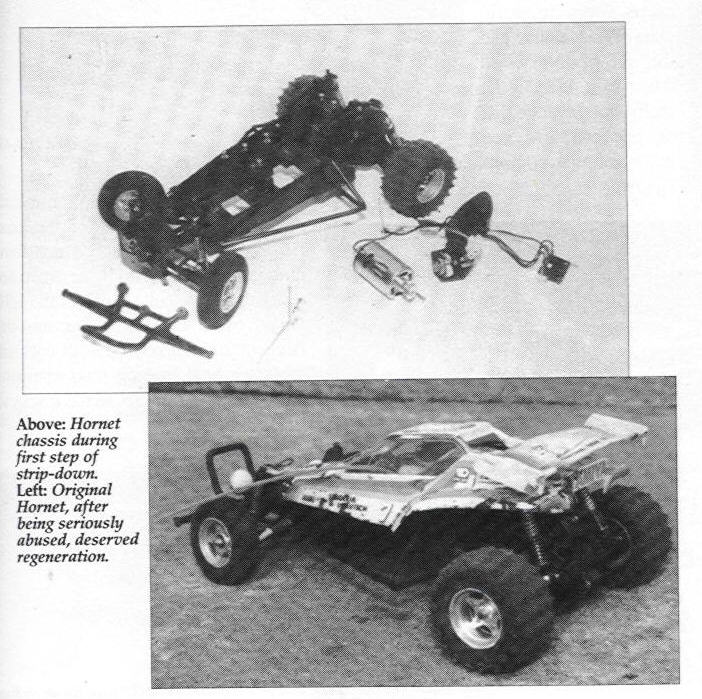 Then "Project Frog -- Part II" by Fred Murphy (I think this was a reprint from an earlier issue that year) shows a fantastic trasformation of a Tamiya Frog into a very awesome "hopped-up" VW bug racer.
In this project, parts from companies like Thorp Manufacturing, CRP, Parma and Pro-Line were used.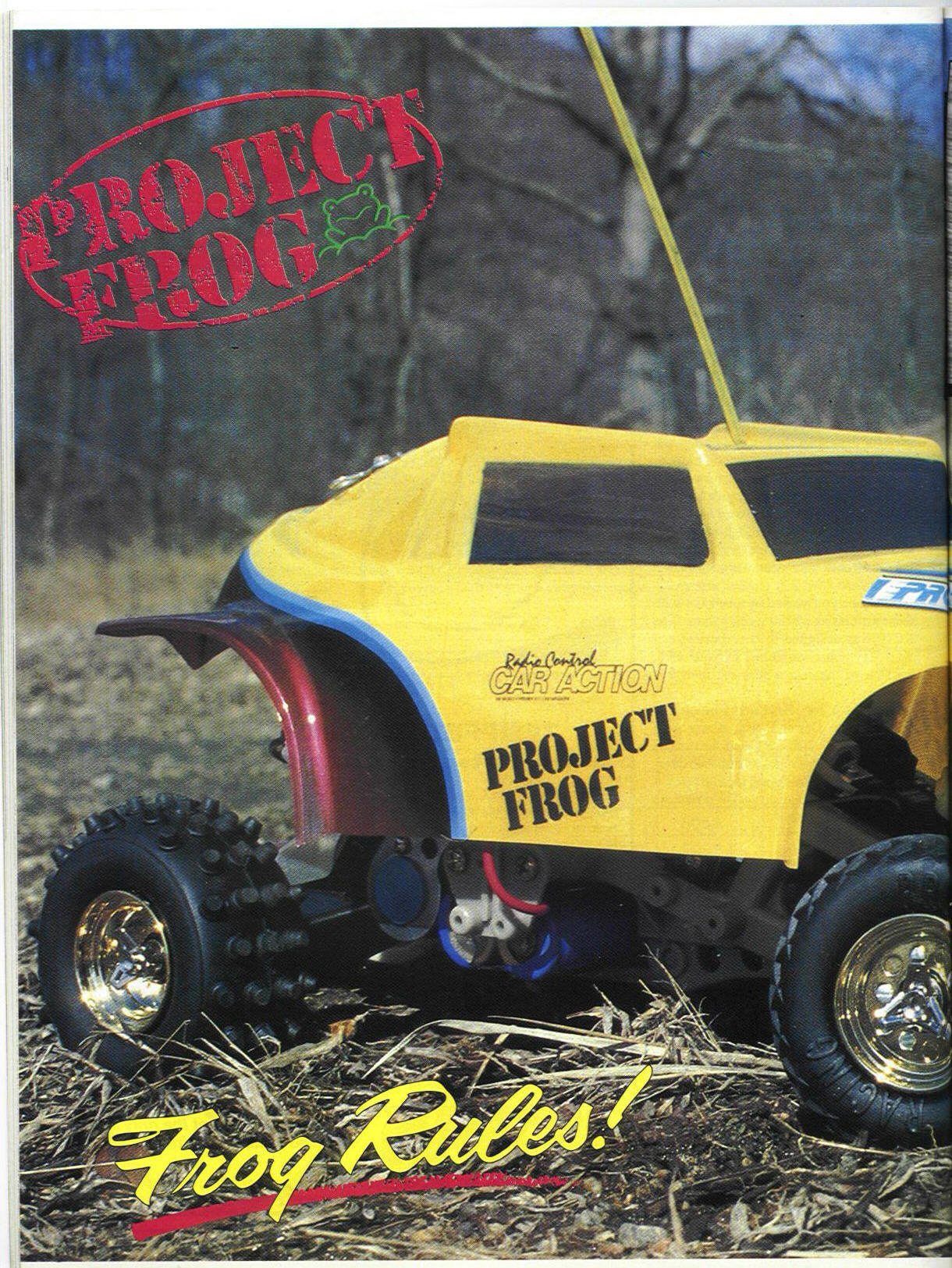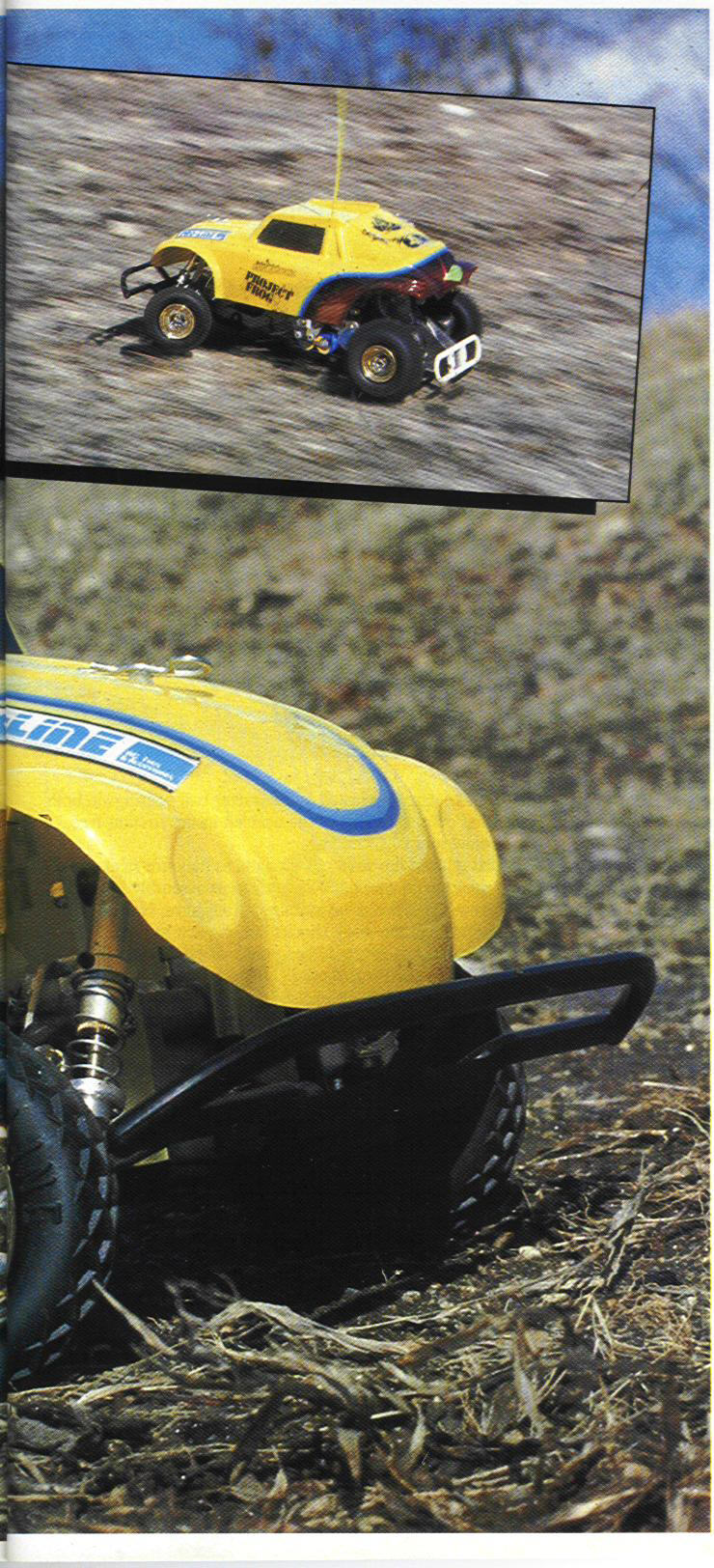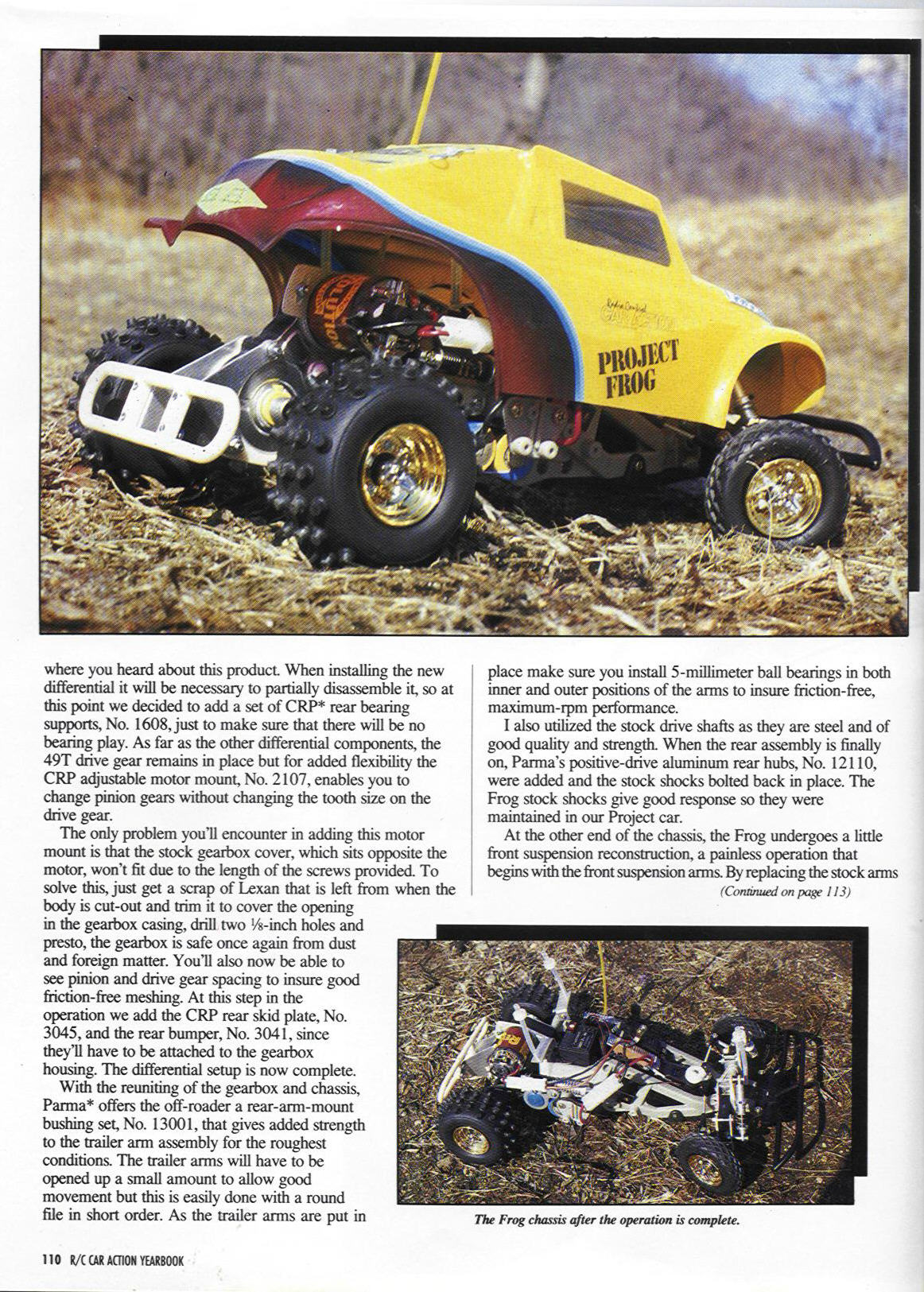 The CRP items used were:
1601 Front Shock Kit
1607 Front Suspension Arms
1608 Rear Bearing Supports
2107 Adjustable Motor Mount
2523 Battery Door Clip
3041 Rear Bumper
3043 Chassis Stiffener
3045 Rear Skid Plate

Isn't it a beaut?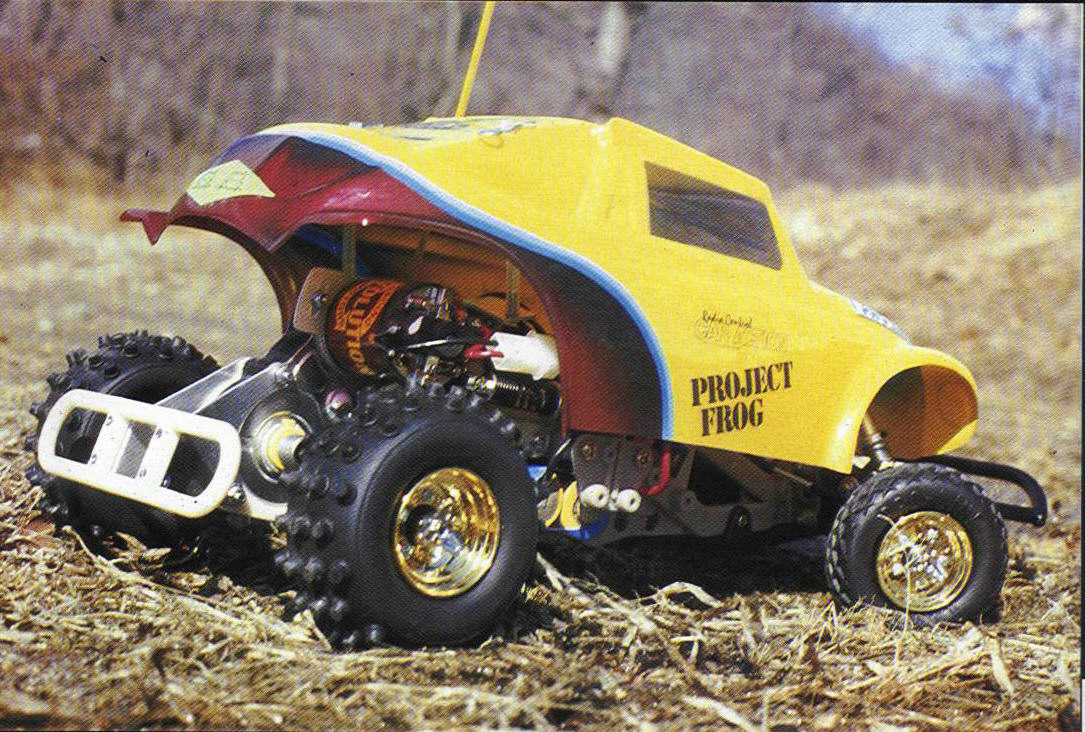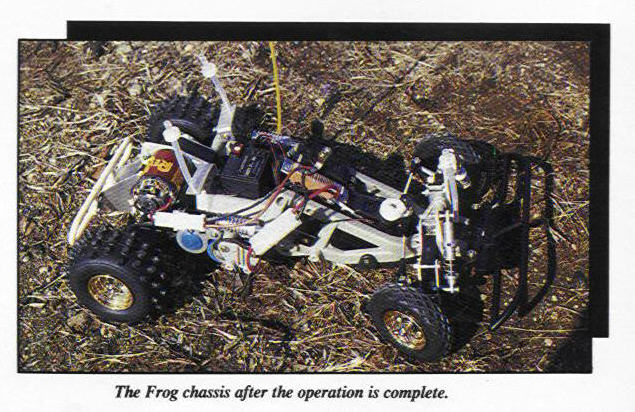 Another article was on R/Cing on a budget. This artice "Budget Boomerang -- More Bang for the Boom" by Mike Lee talked about the Tamiya Boomerang and it's good points and it's faults.
One of the faults to fix was "Get rid of the heat-trapping rubber boot that comes in the kit, and let your motor breathe with a foam end-bell cover like this CRP unit."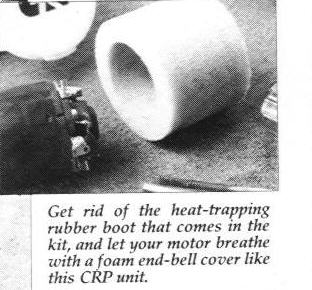 CRP was still hanging tough here in 1989, eh?


"Quality" -- the difference between fun & frustration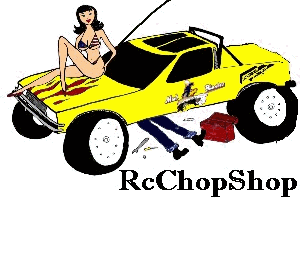 ®
"The cool place for all your 'HOT' parts!" ®
© 2003-2005 RcChopShop.com, Inc.
E-mail
We welcome your comments!