RC Chop Shop's

Team CRP Information Center
You will be redirected to the new home page.

If not, Click here: http://www.rcchopshop.com/teamcrp.html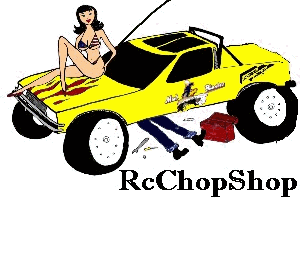 ®
"The cool place for all your 'HOT' parts!" ®
© 2003-2014 RcChopShop.com, Inc.
This is a reference page, NOT a list of parts we carry
Click here to see: the CRP parts we ARE currently offering for sale or

Click here to see:our current ebay auctions

Since RC Chop Shop's inception, we have been on a mission to locate and reference any and all information regarding the RC car hobby.

Not only do we buy old parts and try to provide them to you at a reasonable cost, but also we try to provide information for the collector to help in his restoraton projects.

There are many sites on the web that have done a fantastic job of gathering data (Roby's Old Tamiya Database comes to mind). With the help of people all over the world and a TON of personal man hours, we hope to provide another useful reference tool for you (and us!)

This part of our website will cover Team CRP. This company's (who's been out of business for about 10 years now) products have become a personal favorite of ours. Partially because we were able to buy all of the old CRP stock that was remaining from the old warehouse. That was quite an adventure! CLICK here to read more about that.
Click on the following link to access the Team CRP Parts listings, catalog info, etc: