Welcome to the R/C Chop Shop!!!
"The cool place for all your 'HOT' parts!"®
© 2003-2015 RcChopShop.com, Inc.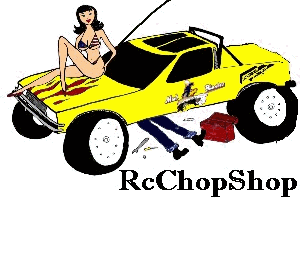 This is not a complete list.

abc Modellsport H.A.R.M Racing
Academy-Minicraft
ACE R/C
Aero-Car Technology
Advance
Airtronics
AJ Products
Andy's
AP Engines
APC Props
Archer/Radio Shack Electronics
Aristo-craft/Hitec
Art Attack - Nitro Elements
Associated
Associated Kits
Autographics
Ayk Racing Dev Aoyagi Metals Co
Aztek (Testors)
Bad Dog Performance Products
Badger Air Brushes
Barracuda
Birdman
BME
Bolink
Bondhus
Brodak
BRP - Buds Racing Products
Bru Line Industries
Bullet Racing Products
Carl Goldberg Models, Inc
CCP
Cirrus
Condor Racing
Cox
CRC
Custom Works
Dan's RC Stuff
Davis Diesel Development Inc
Deans - W.S. Deans
Deezil
Delta
Detail Master
Dremel
Du-Bro
Dumas
Duratrax
Dynamite
East Coast Racing Motors
Ebay Live
Electronic Speed Controls
Elite
Ernst Mfg. Inc.
Estes
ETA Racing
Factory Works-Team A&L Manufacturing (Allec & Lane)
Fioroni, Team Modellismo
Fox
Futaba FX-10
Futaba Radios
Gecko
Global
GM Racing
Gonzo
GPM
Graupner Model Construction
Great Planes
GS Racing
Guillow's
Hangar 9
Harry B. Higley & Sons, Inc
HG -- Hammad Ghuman Inc
Hitec
Hob-Bits
Hobby Shack Airplanes
Hobby Tech
Hobby Zone
Hole-Shot Competition RC Cars
Holeshot Racing Products
Hoppin Hydros
Hot Bodies
HPI
HPI Kits
HPI Savage 21 and 25 SS
Hyper Drive
Ico-Rally
Ikarus
IM Products Inc
IMEX
IRS (Irrgang Racing Service)
Ishipla
Jammin Jay
Jerobee
JG -- John Gudvangen Manufacturing
JR
Kalt
Kap-Pak
Kawada
Kimbrough
Ko Propo
Kraft
KRP
Last Detail Decals
Lightning Rod
Lite Speed
Lubricity
Lunsford Racing
MACS
Magic! Motorsports - by Trinity
Master Airscrew
McAllister Racing
MCS Products
Medial Pro
Microflame
MicroSizers
Midwest Products
MIP (Moore's Ideal Products)
Model Master (Testors)
MRC (Model Rectifier Corporation)
MRP
Mugen
Nichimo
Novak
O'Kami
O.S. Engines Mfg. Co. LTD
OFNA
OS Max
Paasche
Panda
Paragon
Parma
Pegasus
Penguin R/C
PineCar
Plasi-kote
Plastruct
Powerline
Precision Motor Works
Pro-Line
Pro-Trix
Protoform
PSE (Pro Series Equipment)
Race Prep
Racer's Choice
Racers Edge
RAM Radio Contolled Models Inc
Ranger
RC Performance Specialties
R.C.H. Parts and Accessories
Revell Monogram
Revtech
RMR Raceways
Robart
Robinson Racing
Rocket City
RPM T-Maxx Parts
RPM-Parts
RPM-Wheels
RRP (Robinson Racing Products)
Rusty's Racing Products
S and K Racing Products, Inc.
Schumacher
Serpent
SIG
Slixx
Sonic-Tronics
Sorex
SpeedWorks - by Trinity
Star Force
Sullivan
T & A Machine
Tamiya Astute
Tamiya Blackfoot, Frog, Etc.
Tamiya Falcon Striker etc
Tamiya Fox
Tamiya Grasshopper Hornet etc.
Tamiya Sand Scorcher RR SC etc.
Tamiya Tamtech
Tatone
Team Diddl Corp
Team Pit Stop
Tecnacraft
Tekin Electronics
Test Way Model Enterprise Co LTD
Testors
Thunder Tiger
Thunderbolt Glow Plugs
TOP Racing Performance
Traxxas
Traxxas Nitro 4-Tec
TRC/Composite Craft
Treadz
Trinity
Ultra
UMP (United Model Products)
Venom Racing
Walthers
Warlock
WCM
Williams Brothers
X-Cell Miniature Aircraft USA
XTM Mammoth 4x4 Monster Truck
XTM X-Terminator and X-Factor
Yo-Yo's
Yokomo
You-G
And more!!!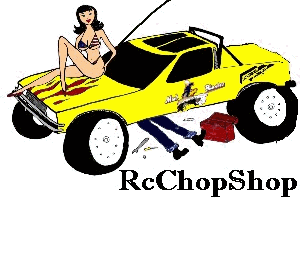 ®
"The cool place for all your 'HOT' parts!" ®
© 2003-2015 RcChopShop.com, Inc.
E-mail
We welcome your comments!